published: Nov. 01, 2022
updated: Oct. 18, 2023
1 Comment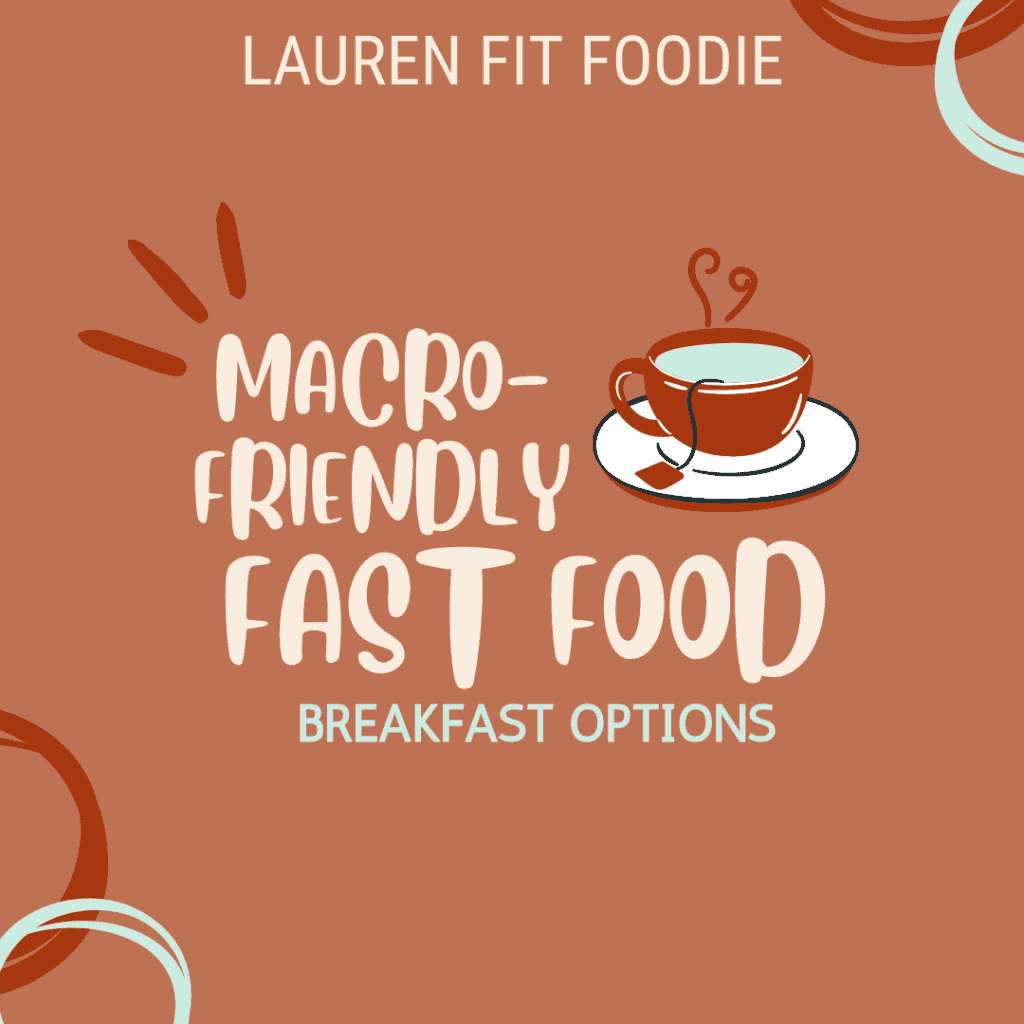 It's no secret that sometimes when you're on-the-go, it's not the easiest thing to find macro-friendly fast food options. With the holidays coming up, I know a lot of you will be traveling and if you're anything like me you like to get up and get moving early. That's why I took a look at different menu items and put together a list of some of the best macro friendly fast food breakfast options you can grab when you're out and about or the next time you're in for a road trip!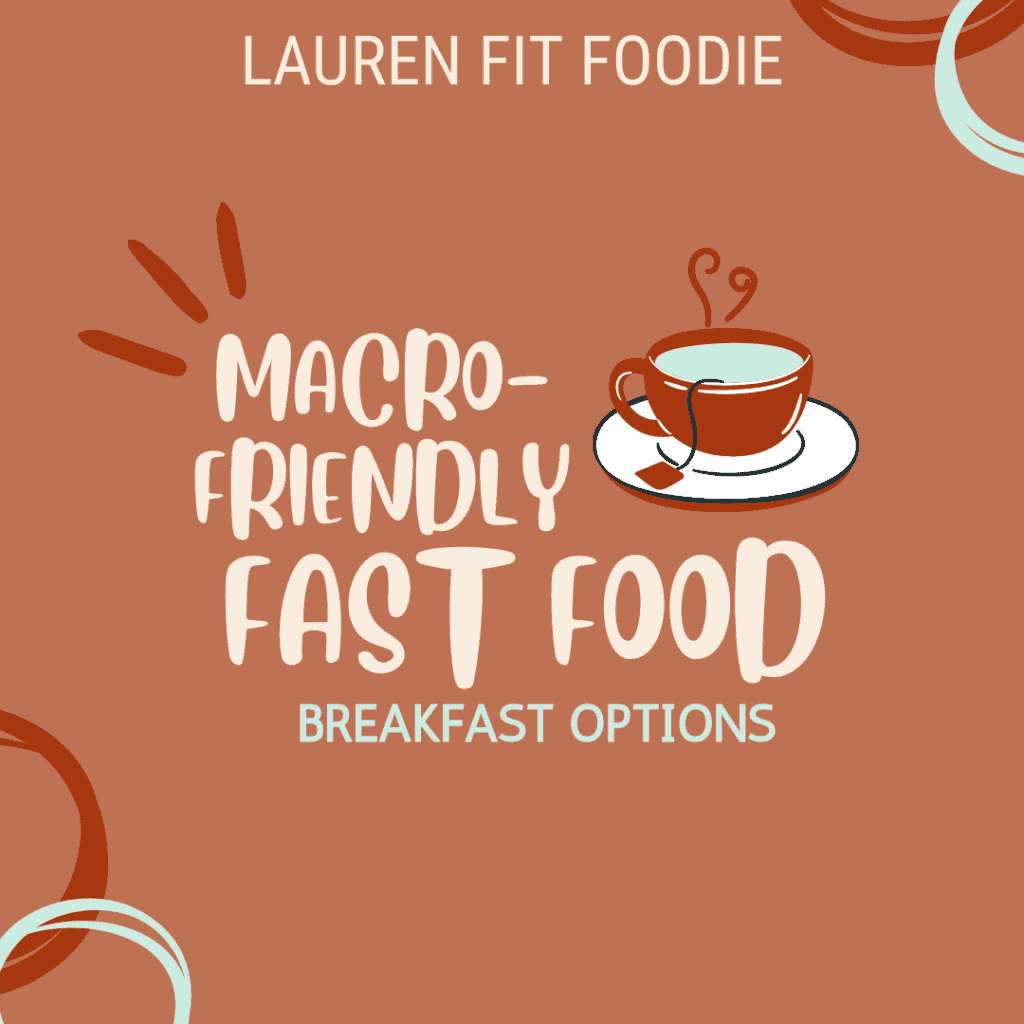 I alway want to just preface by saying that it's what you do consistently that matters! Plus, the good news is one quick breakfast trip with the family will not ruin any progress if you don't have any of these options accessible to you or if you're just craving that fried chicken biscuit (hello, Chick-fil-A!)! But again, these are just some of the best fast-food breakfast options available you can keep in your back pocket.
I've also included some of my favorite tips to maximize protein sources at restaurants to help make their not so great options work a little better!
Chick-fil-A Macro-Friendly Fast Food Breakfast Options
If you know me, you know I love Chick-fil-A anytime we're traveling! Some of my easy go-to's for breakfast items are:
290 calories
30C | 8F | 26P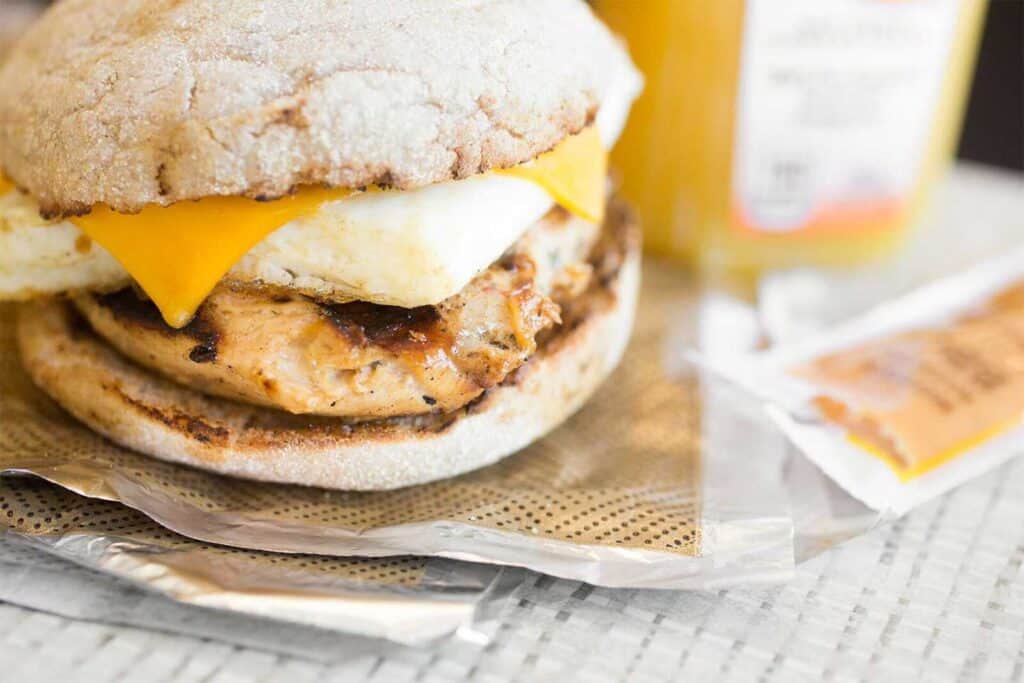 Add egg white – add 30 calories 0C | 0F | 7P
Add bacon – add 50 cals 0C | 3.5F | 4P
Add Strawberry Jam – add 35 cals 9C | 0F | 0P
Chick-fil-A Chick-n-Minis (4 count)
360 calories
41C | 13F | 20P
Iced Vanilla Coffee (half sweet) – of course, black coffee is pretty much calorie free but you guys know I have to have a little something!
107 calories
15C | 3F | 5 P
Hash Brown Scramble Bowl with Grilled Filet (LOW CARB OPTION)
410 calories
15C | 26F | 30P
Starbucks Macro-Friendly Fast Food Breakfast Options
Again, another favorite of mine!! It's no secret how much I love Starbucks and their coffee and I know if I'm out and about running errands I can always grab a quick sandwich or wrap with my coffee to hold me over! And honestly, for a coffee place their food is pretty dang good! A few different options I love are:
Spinach, Feta & Egg White Wrap
290 calories
34C | 8F | 20P
Turkey Bacon, Cheddar & Egg White Sandwich
230 calories
28C | 5F | 17P
Egg White & Roasted Red Pepper Egg Bites (LOW CARB OPTION)
170 calories
11C | 8F | 12P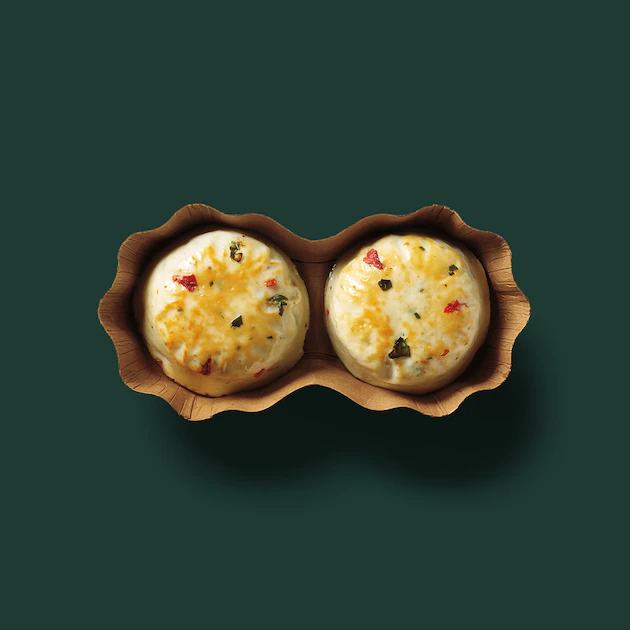 Even though I don't eat the next few fast food chains as much, I know these are some popular fast food restaurants that are pretty accessible to most people and I was honestly shocked to find so many had decent options!
Taco Bell Macro-Friendly Fast Food Breakfast Options
Cheesy Toasted Breakfast Burrito with Bacon
350 calories
38C | 16F | 13P
McDonalds
310 calories
30C | 13F | 17P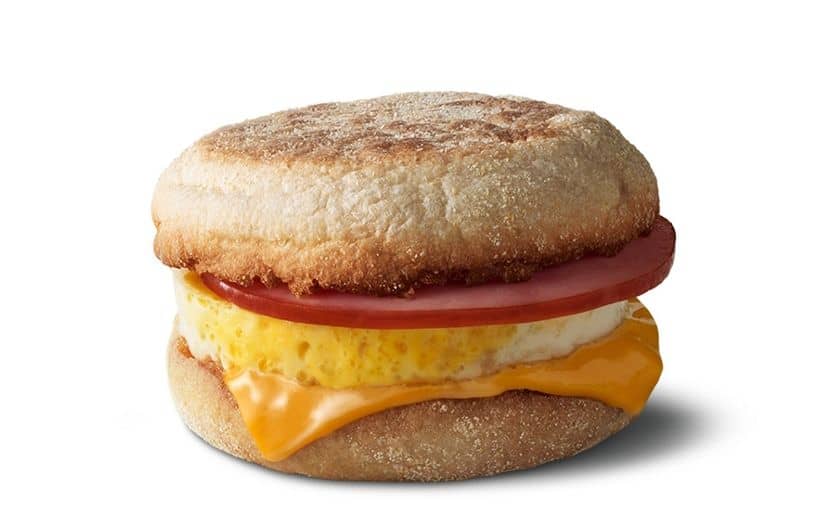 Dunkin Donuts
Egg White & Veggie Omelet Bites (LOW CARB OPTION)
180 calories
7C | 11F | 13P
Wake Up Wrap with Bacon
220 calories
15C | 12F | 10P
Wendy's
Bacon Egg and Cheese
320 calories
25C | 17F | 18P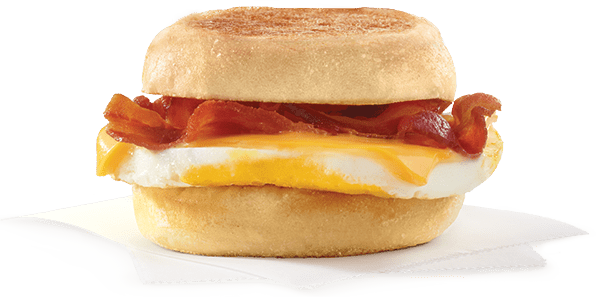 Subway
Egg White and Cheese Omelet on 6" Artisan Italian
290 calories
37C | 9F | 18P
Panera Macro-Friendly Fast Food Breakfast Options
Avocado, Egg White & Spinach Sandwich
350 calories
39C | 14F | 19P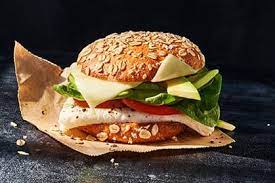 Gas Stations Macro-Friendly Fast Food Breakfast Options
Gas stations, who knew?? I feel like certain gas station chains are really upping their food game and it makes finding healthy options while traveling SO much easier! Sheetz is a local station to us but I know they can widely vary based on different areas of the country.
Here are a few healthy options I've enjoyed from this gas station but hopefully if you don't have a Sheetz, another gas station (QT, Pilot, Buc-ee's, Loves, etc) will have something similar! Oh and the Sheetz website did have a macro calculator for all their food so that made it super easy to figure it out as well!
Sheetz – Protein Showdown
300 calories
27C | 12F | 20P
Sheetz – Wildwest Flatbread
290 calories
32C | 10F | 19P
So as you can see you can usually find a decent healthy breakfast option just about any where you go! Of course, depending on where your traveling availability of restaurants will be different and there's probably a ton I'm not even familiar with.
The great thing about macro-tracking is that is gives you the tool box to learn what each type of food contributes to your overall needs! Even if you don't have the exact macros available, you can make an educated guess based on what type of breakfast you're going for! The best part of macro-tracking is it doesn't have to be perfect and you can always adjust things around.
You know that anything with egg whites will have high protein and very low fat and carbs. Eggs, bacon, canadian bacon, and other breakfast meats will add protein but will also contribute a little more fat.
You main starch sources like toast, an english muffin, or bagels will all have a higher carbohydrate count and tend to have less fat and protein. Adding a biscuit will add carbs as well as fats.
So use your tools and just do the best you can! And when I'm ordering out or traveling I try to remember these few helpful tips:
Helpful Tips Macro-Friendly Fast Food Breakfast Options
Add extra protein if available
A great way to add in extra protein is to add an extra grilled chicken breast filet, bacon or egg white to any sandwich when available. This can help increase grams of protein while keeping carbs and fats relatively the same
Try to order items with fiber when available
If you're ordering any type of sandwich I typically like to try to get a source made with whole grains (bagel, english muffin, toast, etc.) when available for the extra fiber. Fast food is typically pretty low in the fiber department and especially if I know I'm going to be eating out other meals of the day I try to prioritize getting as much fiber as I can!
Fiber is great for aiding in digestion and also making sure I feel for as long as possible. There's nothing worse than eating a high calorie meal just to still feel hungry an hour later!
You can also add avocado to some meals to add healthy fats and added grams of fiber! Also, if you see that their fruit cup option has berries or apple slices that's a great way to add fiber into your meal.
Pack extra protein if you can
Even though these aren't always the healthiest options, they're still not the highest in protein and fiber. I recommend packing some grab-and-go protein sources that you can add in throughout the day as well to help make up the lower amounts in some of these options. A protein bar is a great option because it can provide a boost in protein and fiber. Some of my favorites are G2G Bars and Built Bars.
I also love throwing in meat sticks, such as Chomps and low-fat string stress more easy on-the-go snacks!
Pick low calorie sauces and dressings
I love adding hot sauce or salsa when available to a lot of these options! It gives my meal an extra flavor boost without adding any significant calories!
Preplan (if you can)
If you know you're going to be traveling, one of the best things to do if preplan you day! Take a look at where you might be going and see what menu options they have and log that into your day. Then you can plan your snack and other meals around that, especially if you want to ensure that you're getting plenty of protein.
However, if you aren't sure where you'll be able to stop or which fast-food restaurants are available, you can also just set a place holder of carbs, fats and protein and try to pick something that you think will fall within those lines! Then again, you have an idea of what to do the rest of the day to try to hit your goals (if that's something you're focusing on right now!)
I hope these suggestions of healthier choices and tips will be helpful! Especially in the beginning it can seem so daunting, but as you continue to learn and macro track you'll pick up on so many things that will make it a breeze and help you pick the better options. And even if you aren't macro-tracking or working toward weight loss goals, sometimes it's nice to just have some healthy, feel-good options ready for ya!
Like I said, I enjoy the "non-macro friendly" breakfast option just as much as I enjoy the macro-friendly options and I love having the knowledge of what works best for me in each day!
HIGH PROTEIN RECIPES YOU CAN PACK ALONG