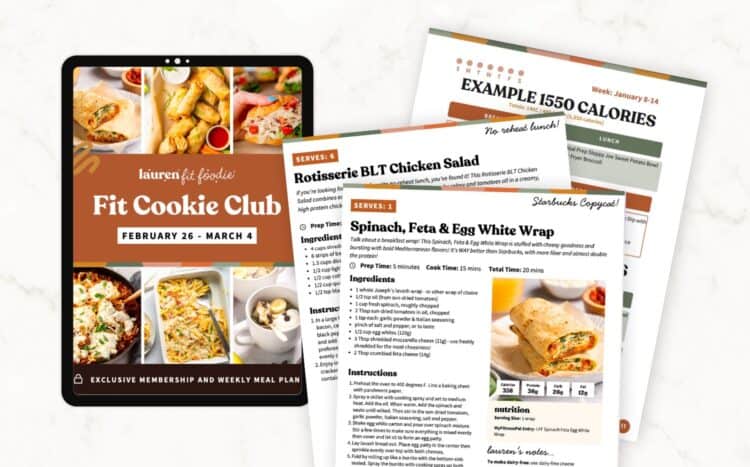 Take the guesswork out of healthy eating & meal planning
With Fit Cookie Club, all the hard work is done for you! I'll send you a downloadable pdf of 6-8 healthy recipes to your inbox every week, complete with an example macro-friendly meal plan. It's never been easier to stay on track! Join thousands of subscribers and become a part of our fit cookie community!
Learn more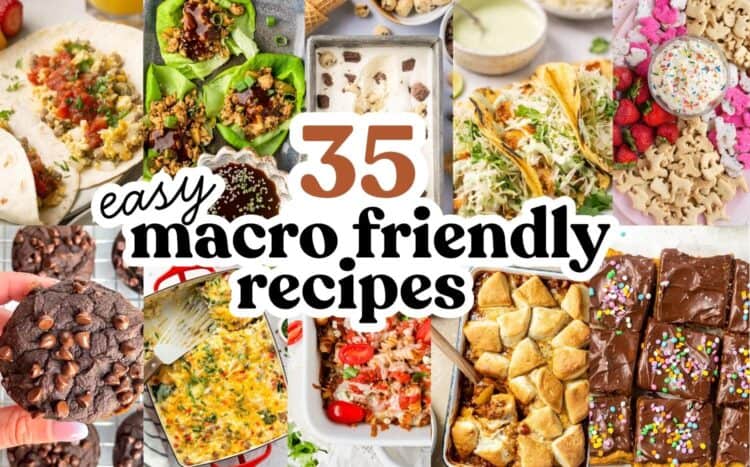 Round up!
35 favorite macro-friendly recipes
This Macro Friendly Food roundup contains 35 of my favorite macro-friendly recipes from a variety of protein sources the whole family will love! Use this list of healthy recipes for an easy way to do some meal planning for the week – it will make planning and mealtime a breeze!
read more
most popular recipes
Below you will find my most popular tried-and-true recipes! These are the recipes we love and make the most in our home and the recipes all our readers keep going back to as well!
Browse all
---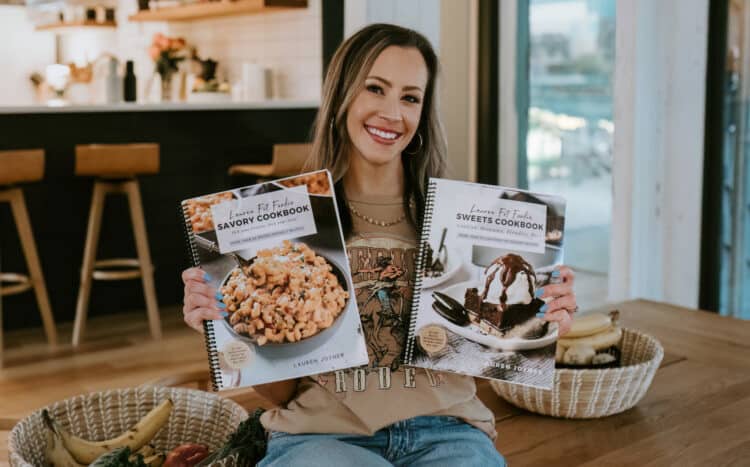 SHOP
Shop My Cookbooks
For all my friends who like things all together! Note that ALL the recipes from all my cookbooks and guides are included when you become a Fit Cookie Club member (more value!)
Shop Now
Why don't you use sugar in your baking? 

You'll find that most of my recipes use a sweetener alternative, like Swerve, Truvia, monk fruit or stevia. I have absolutely nothing against sugar and I still use it in certain desserts + enjoy plenty of desserts with sugar in moderation. I choose not to use sugar for certain dessert recipes for a couple of reasons. One, to avoid the insulin spike and sugar crash that comes with. I eat desserts every day and I hate the sluggish sugar crash feeling afterwards! Plus, I have PCOS, so it's important for me to minimize these spikes. Using these sweetener alternatives allows me to do that. Two, using sugar increases the calories. Which again, there is nothing bad about! I truly just enjoy the lightened up desserts and typically would rather enjoy a very large, lightened up piece of cake than a small piece of cake sweetened with sugar for the same calories.
Can I use sugar instead of the sweetener alternatives if I want? 

Absolutely! Feel free to use sugar instead for any of my recipes. The amount used may vary some based on individual sweetness preferences, but for the most part, a measure-to-measure sub works great.
How can I find your recipes in My Fitness Pal and MacrosFirst? 

At the bottom of every recipe card (on each individual post) you can find the exact title to input for your search. All recipes start with LFF and then the exact title is specific to that particular recipe. 
What are macros?

"Macros" is short for macronutrients, which is just the protein, carbohydrate and fat composition of food. If you are new to macros, you can read more about it here. 

Subscribe to email updates!
By subscribing, you agree to our privacy policy.